Cancer Screening
What's hot:
Recommended resource for patients:
A guide to understanding your Cervical Screening Test Results
BP Premier – Extracting Cancer Screening Metrics – ask us for our specially written SQL queries to assess your patient's screening history.
As at 1 December 2017 the Pap test  changed to a five yearly  Cervical Screening Test (CST). Here's a summary of key changes:
the Pap smear replaced with the Cervical Screening Test (CST)
the time between tests changed from two to five years
the age at which screening starts changed from 18 years to 25 years
women will be invited when they are due to participate via the National Cancer Screening Register
women aged 70 to 74 years will be invited to have an exit test
Download our detailed PowerPoint explaining the changes.
More links and learning resources for the Cervical Screening Program:
Cervical Screening PIP Guidelines – 27.11.17
New MBS item numbers
National Cervical Screening Program – Dept of Health – FAQs
Cervical Screening Changes FAQ – Video – Dr Sally Sweeney Hunter New England Central Coast PHN (HNECCPHN)
NPS Information & FAQs
NPS free eLearning
Self-Collection for HPV test – Quick Reference Guide
National Cancer Screening Register – FAQs
Cervical Screening in women under 25
National Cervical Screening Program Guidelines – shortform
Cancer Council Australia Cancer Guidelines Wiki
'Cancer Council study confirms starting cervical cancer screening at age 25 is safe'
Cancer Institute NSW 'Information for Health Professionals'
Untold Stories – Cervical Cancer Screening – Audio-visual stories (Family Planning NSW). Spoken in Arabic, Assyrian, Dari, French, Hindi, Karen, Khmer, Mandarin, Nepalese & Vietnamese.
'Changes to cervical screening will benefit Australian women' RACGP media release
Cancer Screening QI activities – Coordinare 
7 QI ideas for Cancer Screening – Western Sydney PHN
NCPHN Cervical Screening Workshop Presenter Slides – Drs Adendorff, Rattray & Strazarri
PDSA – Recalls and Reminders & Cancer Screening – NCPHN
________________________________________________________________________________________________________________________________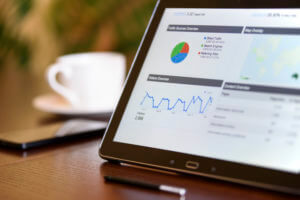 Breast screening – Dept of Health
Bowel screening – Dept of Health