THE NEW SCANNING/HOLDING FILE FEATURES in MD3
When:
03/10/2012 @ 03:00 – 04:00
2012-10-03T03:00:00+00:00
2012-10-03T04:00:00+00:00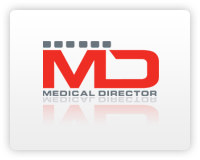 What will we learn?
Learning Objectives:
Develop an understanding of new features in the newly released Medical Director version 3.14 and how they could impact on your practice.
Discuss changes to practice workflows with implementation of the new Scan/Import area.
Design a Document Management Protocol for your practice.
Increase knowledge of eHealth features now functional in MD3 (Shared Health Summaries, eReferrals and Specialist Letters)
Who Should Attend?
Highly recommended for all practice staff as features covered directly impact on both clinical and administrative staff.
How do I connect to a Webinar?
Webinar Attendee Quick Reference Guide or View Webinar Attendees Quickstart Video
Download complete list of Webinar topics
What is included in the fee?
Registration of $66 gives you access to the Webinar (you will receive a link and password via email).
As many of your staff as you like can attend.
PowerPoint presentation outlining key features covered in the Webinar.
Access to download relevant support documentation and sample protocols.
How do I Register?
Click on the Register button next to the topic with the date you prefer.
What if I have Questions?
Each Webinar will have a 10 minute window at the end for asking questions.
If you have any questions about Webinars in general Email [email protected].