THANK YOU to the 1733 people who have attended one of our 22 webinars in these past 4 challenging weeks.
Covid-19 has transformed the way we deliver healthcare and these changes bring challenges and opportunities. 
Since Covid-19 happened, our training themes have shifted quickly – from telehealth platforms and practicalities, continually changing MBS item numbers, proactive telehealth care planning, improving use of data to help protect our most vulnerable patients, practice nurse models of care, 3 way telehealth, case conferencing and now incorporating digital tools like ePrescribing. It is enough to make already spinning heads spin even more!
Digital health tools like telehealth and ePrescribing offer us significant opportunities.
Training the introduction of telehealth recently has not been dissimilar to when I was training the introduction of clinical software. I recall that many doctors only used the scriptwriting feature in MedicalDirector for many, many years. Others were using all the 'bells and whistles' as we called features when training back then. There are so many very valid reasons technology change and adoption can be slow in health. That's a whole blog post in itself.
Just like use of our clinical software, the important thing to remember is it is not about the technology platform itself. It is about ensuring you create safe, efficient systems around use of the technology you choose. You can use any software badly has always been our mantra. 
We now have a limited time opportunity.
Let us help you use telehealth well – for you, for your practices, and for your patients who need to see you now more than ever. 
_________________________________________________
UPCOMING WEBINARS – BOOK NOW
13 May – 'Preparing your Practice for Covid-19 & Telehealth' – NBMPHN
14 May – 'Telehealth – A Practical Guide to Telehealth & Maximising Potential' with Dr Shannon Nott – NSW Rural Doctors Network 
19 May – 'Telehealth & MBS Item Nos' – Lunch&Learn – register via WentWest
19 May – 'Telehealth for Specialists & their Practice Managers' Part 1 with Australian Digital Health Agency 
21 May – 'Digital Health Solutions – including ePrescribing' – CESPHN (lunch&learn)
21 May – 'Innovation using Telehealth' – Showcasing NSW rural practices transforming healthcare delivery – NSWRDN
26 May – 'Telehealth for Specialists' – NWMPHN & EMPHN 
27 May – 'Advanced Telehealth' – register via WentWest
28 May – 'Electronic Transfer of Prescriptions using MedicalDirector Clinical Software' – CESPHN
28 May – 'Engaging your active patient population base for safe in-practice consultations – CQWBSC
2 June – 'Electronic Transfer of Prescriptions using Bp Premier' – CESPHN
3 June – 'Telehealth for Specialists & Practice Managers' – register via WentWest
10 June – 'ePrescribing, Results & My Health Record for multidisciplinary based care – register via WentWest
Keep an eye on our facebook posts for up to the minute notifications of training events as this is a rapidly changing space.
_________________________________________________

Our Covid-19 & Telehealth webinars are recorded and available via our new Learning Management System (LMS).
https://courses.trainitmedical.com.au/
If you did not receive an 'enrolment key' from your Primary Health Network please email [email protected]
ALSO FREE: Best Practice Resources
Did you catch our live webinar 'COVID-19 and Calm Efficiency in Your Practice?' You will find that recording also in our new Learning Management System (LMS) here: https://courses.trainitmedical.com.au 
You do not need any 'enrolment key' and don't forget the goodies are under the Materials tab.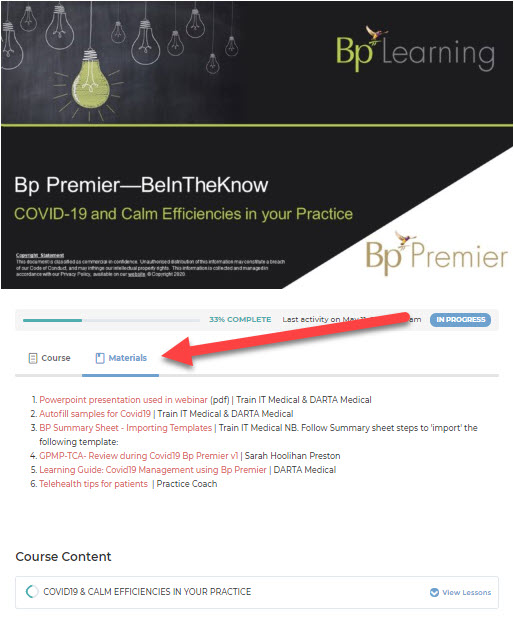 It is always a treat when I get to present with my friend, fellow trainer and life mentor Marg Windsor, RN. Marg trained me 15 years ago! She is next level brilliant and in these Best Practice webinars we share our best resources – shortcuts, templates, team tools and tons of tips for how to improve efficiency and care in these challenging times. Thanks to all the wonderful practice managers, nurses and doctors who regularly share their improvement plans with us and add to our repertoire of ideas and free resources. Sharing is caring.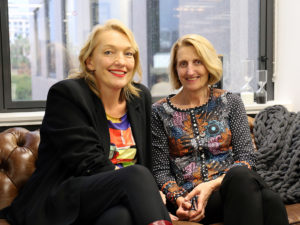 MORE TO COME
MedicalDirector Telehealth
Have you heard MedicalDirector Clinical released telehealth functionality? We'll be bringing you more on that very soon.
Electronic Transfer of Prescriptions is NEXT
As approved medical software trainers we are currently working with most major vendors and the Australian Digital Health Agency and will be bringing you training on paperless prescribing (ePrescribing) and yes even new developments with 'Secure Messaging' – very soon.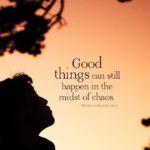 Thank you all for the wonderful care you are providing.
We see the incredible work you do, we see the challenges, the concern and commitment.
Know we are here for you and we will continue to provide responsive education and support. 
Know these extraordinarily challenging times will not last. We will get through it. 
The support and strength we show each other is our Australian superpower.
Please reach out when you need help. 
With our ongoing love and support
Katrina & team Train IT Medical
#InThisTogether