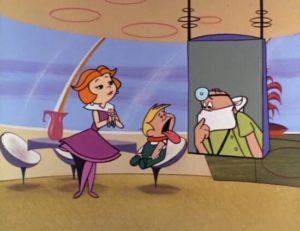 The drastic changes made to medical practices,  sourcing sanitiser & PPE, setting up carpark flu clinics, reception screens, caring for staff, sharing with other practices, caring for fellow Australians. I am in awe of you all and the way you are managing in this Covid-19 (temporary) era.
Herculean efforts is indeed a good description.
How are you coping?
Personally I've been a bit of a 'compassionate mess' (new term I've just learnt) but I wake every day energised to help you all in any way I can.
Technology wise we just moved 3 years ahead in 3 weeks!
I mean TELEHEALTH and new telephone and telehealth MBS item numbers! I am still in shock.
While coronavirus sure as hell wasn't on my vision board, telehealth is something that will benefit our patients and practices.
Please know technology training is our superpower so we're on a mission to help you!
______________________________________________________________________
FREE TELEHEALTH WEBINARS – this week!
Tuesday 14 April – 'Covid 19 & Telehealth' – Presented by Katrina Otto with Jo Hughes from HealthDirect Australia for South West Sydney PHN
Wednesday 15 April – 'Covid19 & Calm Efficiency' – Presented by Katrina Otto with Marg Windsor for Best Practice Software
Thursday 16 April – 'Telehealth Basics' – presented by Katrina Otto for Central & Eastern Sydney PHN
Friday 17 April –  'Psychological Support for Admin Staff' – presented by Simon Matthew, Psychologist & CEO Wellcoaches Australia with guest supporters Katrina Otto, Kim Poyner, Riwka Hagen & Dr Tony Lembke. 3rd in our support series from Practice Coach
Download Telehealth Webinar training flyer
______________________________________________________________________
WATCH LAST WEEK'S TELEHEALTH WEBINARS

We fast tracked release of our Learning Management Solution (LMS) to bring you telehealth training and provide a space we can provide continual upskilling and new resources.
Recordings from last week's webinars are now available for you to access.
Go to courses.trainitmedical.com.au and watch one of our webinars from last week recordings from last week – all available via our brand new fast-tracked  Visit: 
WAPHA – 'Covid19, Telehealth & MBS Item Numbers'
WAPHA – 'Intro to Telehealth'
Darling Downs West Moreton PHN – 'Covid19, Telehealth & MBS Item Numbers' – Darling Downs West Moreton PHN
WentWest – 'Telehealth for Practice Nurses
Murray PHN – 'Covid19, Telehealth & MBS Item Numbers'
We packaged the webinars into easy online courses as this enables us to provide more learning materials and keep our information uptodate (where the only constant is change).
You will also receive a certificates on completion of the eLearning.
Our LMS is our new baby (out a little earlier than planned but hey this year has it's own agenda!)
Please try it out and let us know what you think.
If you did not receive an access code from your Primary Health Network please email us – [email protected]
Download instruction sheet to access webinars in your PHN area.
______________________________________________________________________
Free Resources Webpage
Did you quickly get information overload?  We did so we started a webpage with our favourite free resources.
Access free resources here
We update this  more than once per day atm! Makes your head spin all these changes.
We're adding lots of extras we've designed like templates, shortcuts and PDSA samples too.
Tell us what you need.
______________________________________________________________________
It was going to be a big year of change before Covid-19!
Please know our  goal to support you and provide you with the training required for Covid-19, Telehealth, ePrescribing, SMD and the many other health IT changes ahead.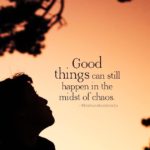 Know we care and we are here to support you.
We thank you for the wonderful care you provide.
You are our heroes. xx
Katrina, Sue, Brooke, Daniel & Ryan
#InThisTogether